4.5 Stars
I absolutely LOVED this book! I loved the partnership/friendship between Rhodie and Wash. I would have liked to have seen more of that--like how it started.
I loved how Rhodie came out to Wash. I loved how tentative Wash was at first, because he's right...sex "fucks up everything". I could totally see his side of things and could not fault him.
The two of them together...EXPLOSIVE!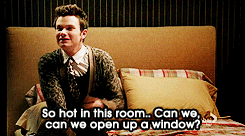 This book was exactly what I needed and it rocked my socks off. It was funny, thrilling, HOT!, and all around a great book. So much so that I am tearing in the 2nd book :) I want more Trevor! I need to see what his deal is.